As our client, you will have a team of highly qualified professionals working for you to provide you with the best coverage for you, your family, or your business. Building a long-lasting relationship with our clients is our number one priority.
David A. Dershimer, Sr.
Agent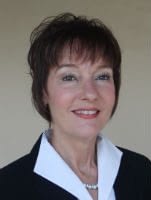 Marcie Dershimer
Associate Agent
Marcie was born and raised in East Tennessee. She graduated from the University of Tennessee in the early 1970s with a Bachelor of Science in Home Economics. She is a fanatical fan of the Tennessee Volunteers football program and an active member of their alumni association. She is also a lifelong member of the Alpha Delta Pi Sorority.
As an associate agent, Marcie has worked in the insurance industry for 15 years and has written all personal lines of insurance. In addition to her work in the insurance field, Marcie had a successful career as a buyer for women's designer apparel. She is also a personal trainer and certified Pilates instructor.
Marcie resides in Winter Haven with her husband, David A. Dershimer and their cocker spaniel McNabb. . She loves going to the mountains and watching Volunteer football.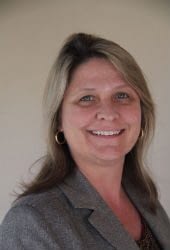 Sammi Good
Personnel Manager, Customer Service Representative
Sammi Good was raised in Grant County, Indiana but now calls Central Florida home. She first joined the Dershimer Insurance Agency in 1989 and then came back a second time in 2006.
Sammi brings to the insurance agency over 20 years of management experience, coaching and mentoring people. She is a licensed Property and Casualty agent and helps customers with auto and home insurance as well as other personal lines. She prides herself in being organized, self motivated, poised and confident.
In her spare time, Sammi enjoys outdoor activities with her family. She loves to swim, horseback ride, fish and take walks on the beach. She is an active member of the 7th Day Adventist Church.
Cheri Steigmeyer
Commercial Specialist
Cheri is a licensed Property & Casualty Customer Service Representative since 2011, specializing in the commercial / business lines of insurance. Born and raised in the Northeast, Cheri earned her Bachelor's degree with a concentration in Marketing from Elmira College in Elmira, New York. She currently resides in Lakeland, Florida.
Cheri has specialized in business to business sales for over 15 years and is very excited to be assisting business owners in making the best choices to protect themselves, their employees and their businesses. She is also an active member of the East Polk County Association of Realtors and the Winter Haven & Auburndale chambers of commerce.
In her spare time, Cheri enjoys spending time with her children and family, cooking, gardening, traveling, reading and running. She ran her first 5k in 2013.
Aitza Ortiz
Associate Agent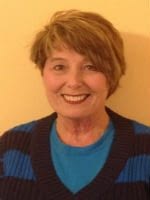 Sandy Fine Haire
Associate Agent
Sandy is a licensed Property & Casualty Agent the Dershimer Insurance Agency.
Sandy has been in the insurance industry since 1977 and holds designations as a Certified Insurance Counselor and a Certified Insurance Professional. She has completed numerous educational courses and received accolades for her work in the insurance industry. Her extensive insurance knowledge and sales skills provide her with the ability to personalize insurance coverage to meet the needs of her clients.
Outside of work, Sandy enjoys spending time with her family, planning and staging events and missionary work. She travels to Africa annually to minister to the people and children of Malawi, Africa and plans one day to do the same in Haiti.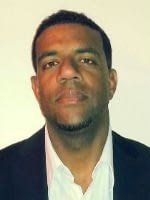 Dwayne Thompson
Associate Agent
Dwayne Thompson is a native of South Florida. Born and raised in Miami, Dwayne graduated from North Miami Beach High School in 1998. He joined the Dershimer Insurance Agency in 2011. He is located at the Margate, Florida office and helps customers in the entire tri-county area of Miami, Dade and Broward including Margate, Miami, Miramar, Pembroke Pines and West Palm Beach, Florida.
As a licensed Property & Casualty Associate Agent, Dwayne strives to help customers find savings without compromising coverage. He assists customers with their auto, home, boat, and other personal line insurance needs. He also works with business owners for their business insurance needs. Dwayne brings 14 years of insurance experience to Margate and surrounding areas.
Dwayne is currently attending Broward College, pursuing his Business Administration degree. His favorite hobbies include reading, sports and listening to music.
Aimee Loder
Customer Service Representative
Born and raised in Winter Haven, Florida, Aimee joined the sales and service team at Dershimer Insurance in 2011. She takes great pride in her work helping customers with their auto, home and personal property needs. Aimee is also well qualified in providing coverage for boat, recreational vehicles and motorcycles.
Aimee is a 2005 graduate of Winter Haven High School. She obtained her Property and Casualty License in 2007. Prior to Dershimer Insurance Agency, she worked as a customer service insurance representative for nine years
Aimee enjoys spending time with her husband, Omar and three dogs, Kai, Chloe and Kira. She also loves to bake, go to car shows and travel to new places.